One of Kaua'i, Hawai'i, Most Unwanted. One Dangerous Man!
About December 13, 2014
,
Paul Bin Chong Say
; AKA: Paul Say; AKA: Chong, who is co-owner of the EVIL HOUSE at 4465a Aku Road, Hanalei, Kaua'i, came up to me and boasted of "beating [girlfriend] black & blue" claiming she had "fucked another man."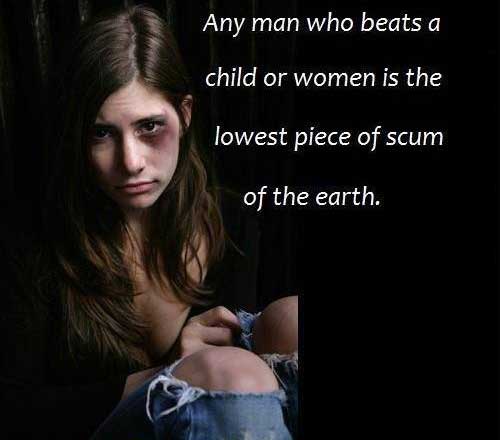 This is what his
former
girlfriend wrote to me on about January 18, 2015 after I emailed her to find out what had happened: "Hi. I wouldn't mind speaking to you...but I would like to keep it confidential. And yes, he did beat me and no, I wasn't sleeping with another man and no, I am not ok."
Paul is a felon who spent many years in prison for dealing illegal narcotic drugs. His mother-in-law,
Darcel Koehne
, worked with me. She told me of many trips where Paul sailed her in a boat to Colombia while he secretly purchased cocaine without her knowledge and other trips to Thailand to purchase heroin — illicit drugs he later sold on Kaua'i poisoning local people. Paul Bin Chong Say is NOT a great humanitarian. He is a low-life piece of shit!
Paul and his brother, Byron Bin Chong Say, are behind in their County property taxes and falling further behind (see Parcel #550100060000:
2014
&
2015
). I paid Paul and Byron thousands of dollars in rent. The previous tenant, David Rodgers, paid many thousands of dollars in rent as well. He lived on the property for some three years. Paul and Byron (through Byron's mother Barbara Say) received about $1,800 per month from David. They received $2,200 per month when I leased from them. It is my understanding they are not paying the required GET off the rental income. They cheat the
aloha
people of Kaua'i in many ways.
Paul does not work regularly and tries to live off the rent from the home passed to the two boys with the death of their father. Paul and his partner-in-crime,
Ronald Wildasinn
, pirate CableTV. I reported this to KPD Officer Burns and he laughed about the criminal behavior. My wife and I observed Paul's life style over the approximately six-month period; he demonstrated a pattern of behavior that is consistent with selling and dealing illicit drugs.
After detailing the criminal and uncivil behavior of Paul to family attorney, Patrick J. Childs, he responded, "Ms. Say is taking your rent now. You have been good about that and it helps pay the taxes for the property. All of this other stuff is totally beyond me. Pat" Then, in a follow up, Mr. Childs wrote on December 31, 2014, "Both Barbara [Say] and I actually agree with you. Paul is most difficult to work with, hence the family rift. Pat"
I watched Paul Bin Chong Say verbally abuse his boy, who was about 16 at the time. He screamed repeatedly at his son, calling him a "good-for-nothing, fucking loser." He constantly criticized his son, "Why don't you get a fucking job?" Yet Daddy Paul didn't have a job. Kids learn watching WHAT we do, not what we say! He constantly verbally abused his daughters — one time screaming at one, "Get outta here, you fucking thief and cunt!"
KPD arrests Paul Bin Chong Say around November 30, 2014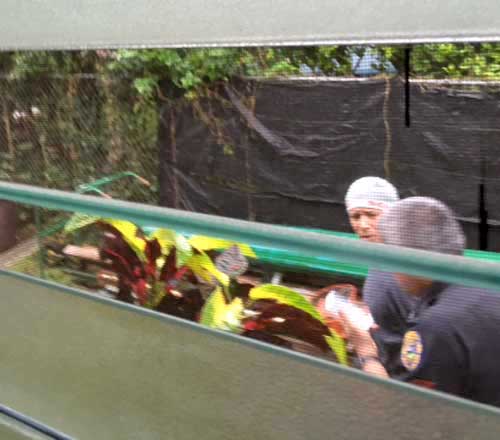 About December 2, 2014, I forwarded the following alert to The Garden Island; Kaua'i Councilor, Gary Hooser; Patrick J. Childs (attorney for the Say Family at pjclaw@yahoo.com)
I told you repeatedly about the crazy situation surrounding the home I rent in Hanalei. The 16-year-old who perpetrated these crimes (see attachment) is Alika Say, son of Paul Bin Chong Say. Alika reported to family it was Paul who got him high on meth prior to his committing these crimes. He told family previously it was his father who taught him to use a baseball bat to break into vehicles in Ke'e. There has been continuous, unusual foot traffic through this property. It is consistent with drug dealing. People enter the property with nothing, just a quick stop, and leave minutes later with nothing visible. If one was dropping something off, that something would be visible. People just chatting so briefly would use the phone instead. Alika had left a bike I believed to be stolen just days prior. I reported this to KPD. They did nothing.

Alika had a young girl with him recently, around 16 as well. She was involved in the burglary of Barbara Say, Alika's grandmother, who lives in the Wailua area. I've tried to warn people and alert authorities. Too bad everyone is so busy!
On about November 18, 2015, two men showed up at the Say home. They were extremely angry and demanded to speak to Paul regarding a bike his son, Alika, allegedly stole. I witnessed Alika riding up on the bike around 4:00am on about October 31st. Alika left it and ran off when he learned the police were coming to the property. I placed the bike in our residence for safe keeping. I returned the bike to the two men and explained how I found it. I had contacted KPD vice, Officer Mike Ni'i, when I first recovered the bike.
KPD did nothing. Nobody got back to me. County of Kaua'i police did not follow up about the stolen bike. One legal professional with whom I worked told me she believed Paul Bin Chong Say now informs for the Kaua'i Police Department. This may explain why they ignore his violations of the law.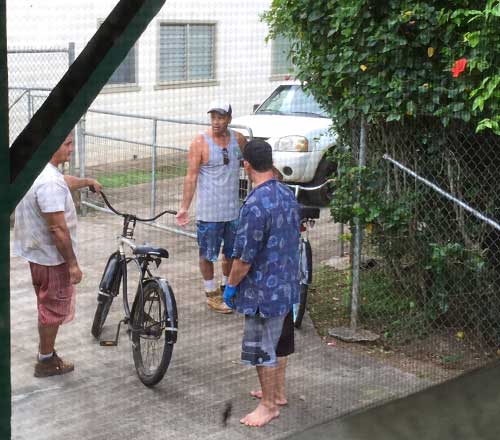 POSTED ON FACEBOOK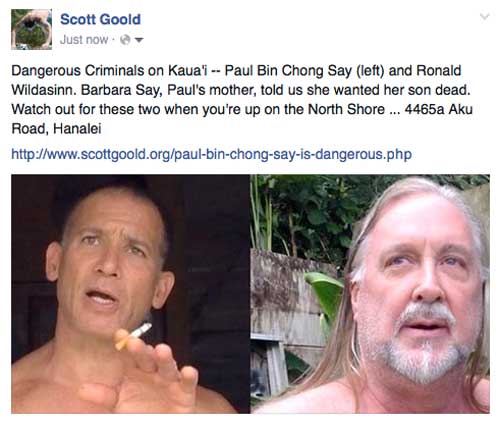 UPDATE
— Posted to Facebook by
Paul Bin Chong Say
: Scott Gooth is the only drug dealer that brings in drugs by the big huge loads n he has slandered me n my family but if u know me or my family u would know that this Scott dude is full of shit n nothing but a new worm to this island n if u look good - he is with the lady that was busted for a huge heroin ring that went down years ago , Scott Gooth needs to be removed from Kauai n he is the reason Kauai is so full of drugs n I'm not fooling around , he thinks he can sell drugs n rat people out at the same time so if u see Scott call the police because he is wanted on the mainland n now hiding on Kauai , this man is insane n totally nuts n he also assaulted not only me but a few others also , he is armed n dangerous so be careful
Also Scott hangs out at salt pond where he is starting to use our Hawaiian salt to manufacture his drug ICE , he is the ice man
FACEBOOK SCREENSHOT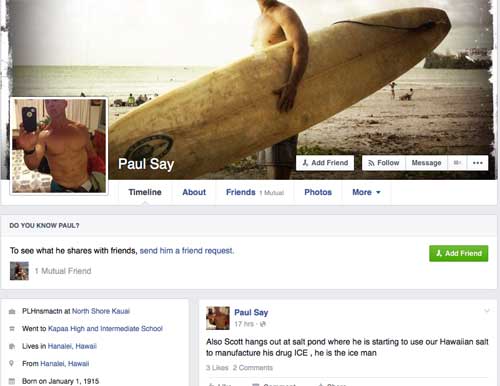 UPDATE
— months ago when we met with KPD as well as the Vice unit, the officers thanked my wife and I for coming forward. Locals around North Shore cover up crimes and uncivil behavior committed by their friends and family. Anyone who attempts to clean up the criminal activity is threatened or harmed. We received these commments yesterday — of course, they were anonymous. Cowards don't leave their names!
Drop the "aloha" verbage, cuz you have no real clue about aloha. Quit exploiting the innocents for your own supposed good. you are SO arrogant that you don't even realize that you are slitting your own throat here on Kaua'i. you can't even use the native language in it's proper context. you do nothing but make a public fool of yourself. you are a JOKE... trust us... all your idiocy... kaua'i is going to SPIT you OUT - if you are lucky. you have no Real Aloha. You are a farce. and your facade is wearing thin. idiot.

you really are an idiot, aren't you? you THINK you "all that"... but in reality, you really are one of the stupidest assholes tha's walked their way onto this island. i am kinda looking forward to the day of your total self destruction. so stupid. too self absorbed, thinking you "da bomb" when in reality, you are so pilau. and watch, I DOUBT you will post Any of this on your site. You know what? You Like "exposing" crap? I am gonna start exposing you to Surfrider, the poor people that you working for now, and whoever else I can... how's about a taste of your own medicine? And the kicker will be that all your exposure will be based on FACT and TRUTH versus your half ass truths. How dare you implicate Darcell in Drug Trafficking AFTER her death? You better think about that you stupid shit.
UPDATE
— It would be naive to believe publicizing history about Paul Bin Chong Say would not create controversy with his friends and family. The reaction has been hostile. Yet it's hypocritical, as most this group is part of the anti-GMO, anti-Monsanto movement that is vocal on Kaua'i. They are angry with Corporate America primarily for what they believe is a cover-up about agricultural activity on the island; they are angry over what they believe is the poisoning of America's food supply. And, these angry activists claim Monsanto
et al
hide the truth. What do Paul's angry supporters want? They want to
hide the truth
in this matter.
On a number of occasions in August / September 2014, I met with KPD officers and members of the Vice Unit to discuss criminal behavior my wife and I witnessed in what we later called, EVIL HOUSE — the Say residence at 4465a Aku Road. Officers thanked me for coming forward. They told us the North Shore of Kaua'i was difficult to police due to the highly-connected and "tight" relations of locals. There has been much high-priced development in the area, which makes it hard on families who have lived there for generations and struggle to survive in service industry jobs. They are frustrated, hostile toward those they consider "outsiders," and increasingly resentful as the world encroaches on land they selfishly consider to be their entitlement.
The irony in their anger is few are actually Hawaiian. They are foreigners to this native land along with more recent ha'oles (White people) who now trek to this tiny island in the middle of the Pacific ocean. These
kama'aina
seem to believe if they support Hawaiian interests and cuture, as well as the 'aina, they will be graced by
Ke Akua
to live properously on the island. Although
Ke Akua
, their imaginary god, ignores their cries for help, their belief in diety offers them hope. It's not god who fails them, it's outsiders, dictatorial western government and evil Corporate America.
Many in this group would likley side with current front-runner Republican presidential candidate, Donald Trump, who wants to construct a multi-billion dollar fence between Mexico and the mainland USA. These early "immigrants" to Kaua'i would like to build a massive wall around Kaua'i, essentially pulling up the ladder to prevent more people — and more competition — from arriving. The dark side of their behavior is they cover up negative and criminal behavior in their ranks — particularly if it helps their culture and hurts visitors or others who are new. Disgusting!
I received nasty replies from
Aquila Ecolono
and her daughter, Courtney, who provide an example of the animosity toward those they consider outsiders. A threat of violence is generally part of their hateful rhetoric.
Listen asshole, I am Aquila. my daughter Courtney wrote to you. I am Paul's ex wife. for a reason he's a very sick individual but you have no right slandering people. mind your own business before Paul has you hurt. he's a dangerous man. watch out and I will be blocking you. I think you are a creep haole

[EXACTLY! Paul is a dangerous man. This is why we warn people.]

Scott this is Paul's daughter, Courtney. who the fuck do u think u are slandering my father like this. u are a stupid fucken Haole worm from the mainland. u don't even have a fucken clue about anything about my father u dumb shit. my family has been on this island for over 100 years. u are a fucken worm from the mainland like the rest coming over here thinking ur all that. why don't u get the fuck off of Kauai and go back to where the fuck u came from. u dumb fuck haoles like u catch lickens for doing stupid shit like this

[My wife and I do not know Courtney. We never met her but she was always hostile toward us. Although we paid rent timely, she didn't like us living in what she believes is "her house." She has a filthy, potty mouth, as you see above. She first screamed her vitriolic hatred toward us late one night as we were climbing into bed. She had driven onto the property and parked below our bedroom window with headlights blazing into the room. When we looked out, she engaged in a vicious rant. We didn't respond and had to contact the family's attorney to threaten a TRO to quiet her behavior.]
Their response is exactly why
Sunlight
must come to this corner of the island — it's the best disinfectant to force needed reform. It's a difficult life on Kaua'i — not the paradise depicted in tourism magazines. Costs are high; wages are low; competition is fierce. Local people rarely have advanced education and newcomers arrive with new skills, more sophisticated technology and are not tied to the corruption of the past. Change is hard on all.